Local News Article Click on image to enlarge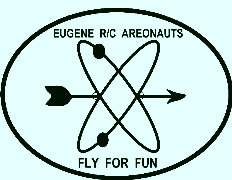 Published in The Register-Guard Tuesday April 19, 2008



Section B The Register-Guard April 15, 2008


| | |
| --- | --- |
| | |
| Dr. Tran and his P51 | Dieter Mahlein and his Stork-2 Pro |
Photos by Mike Stahlberg


Published: April 15, 2008 12:00AM



Whether powered by motors or air currents,


radio-controlled model aircraft are fun to fly





By Mike Stahlberg


The Register-Guard



Dieter Mahlein nudged the joystick on his Stork-2 Pro glider, slipping the aircraft toward a hawk circling on a column of warm air rising over the foothills near Lebanon.

Dr. Khoi Tran used his joystick to execute a classic "victory roll" after buzzing an Alvadore-area airfield with his P-51 Mustang fighter.

As they put their aircraft through aerial acrobatics last week, both men had their feet firmly planted on the ground.

The tiny joysticks with which they controlled their planes were attached to hand-held radio transmitters.

Mahlein and Dr. Tran are among Oregon's small but dedicated band of radio-controlled model airplane enthusiasts, who fly everything from miniature stunt planes powered by gasoline engines to electric-powered helicopters and sailplanes powered only by the wind.

It's a hobby that takes the fear out of flying.

"If you crash one of these, the only thing that gets bruised is your ego," said Mahlein, a Eugene computer consultant who specializes in "slope flying."

In "slope'n" the pilot uses the airwaves to maneuver unpowered aircraft in the waves of air that wash over the slopes of hills and mountains when the wind blows. It's akin to a kayaker playing in a standing wave created by a boulder in a river.

To launch his gliders, Mahlein simply tosses them into a headwind. Then he picks up the transmitter and begins searching for rising currents of air.

"We are the only model airplane pilots who like winds," Mahlein said. "Everyone else hates it ... but it's fun to extract energy from the air and use it to fly all over the place."

Glider pilots, however, account for only a small niche among R/C enthusiasts. On a day winds were expected to be favorable for flying, Mahlein was the only R/C pilot at the popular Peterson Butte launch site, although one hang-glider pilot did break out a model plane to play with while waiting for the winds to pick up.

Meanwhile, more than a dozen pilots were on the flight line Saturday morning at the Eugene R/C Aeronauts' field north of Alvadore, where Dr. Tran is one of about 100 members. The club maintains a 750-foot-long grass landing strip on leased farm land. The field has four flying stations, each bordered on three sides by chain-link fence to protect against any aircraft that might veer off course.

The buzz and whine of motors was almost constant Saturday as club members took advantage of a calm, sunny morning to put planes through their paces.

Dr. Tran, a Springfield gastroenterologist, is an admitted model airplane "fanatic." He owns about 20 "airworthy" planes. Most of them are scaled-down replicas of "warbirds" from World War II.

"I like the way they fly and the nostalgia inherent in that era," he said.

Saturday, Dr. Tran had both sides of the great conflict represented, with a Japanese "Zero" and the American "Mustang," both roughly one-fifth actual size. In the cockpit of the Zero sat a tiny pilot figure adorned in leather helmet and zippered leather flying jacket.

In addition to radio-controlled flying surfaces, the planes had landing gear that retracted at the throwing of a switch, as well as a bomb-dropping mechanism.

A bomb drop "is a little unusual for a fighter Mustang," Dr. Tran said, "but I decided to do that so I could bomb some of these guys on the runway."

The Mustang — powered by a 40 cubic centimeter gasoline engine spinning a 20-inch prop — can hit speeds of 120 miles per hour, he said. "So it's a little faster than scale speed" since the "real" P-51 Mustangs topped out at about 400 mph.

Dr. Tran also made his maiden flight Saturday with a model prop jet capable of speeds of over 160 mph in level flight, or 200 mph in a dive.

At those speeds, obviously, R/C pilots are executing lots of turns, lest their plane fly out of sight. And flying blind could be an expensive mistake.

Dr. Tran's Mustang, for example cost about $450 ARF — as in "Almost Ready to Fly," meaning some assembly required.

"Then the engine is $300, and the radio gear I would say is another $300," he said. "But a giant scale warbird requires a lot more mechanics than a sport plane, and you can have a general sport plane put together for $300-$400."

Actually, some high performance sailplanes produced by German engineers and Czech craftsmen cost more, even without motors, due to the dollar's weakness against the Euro.Mahlein's Stork-2, with a 128-inch wingspan, cost $700 eight years ago. Replacing it today would cost $1,200, he said.

Mahlein and Dr. Tran both were exposed to R/C flying as youngsters — Mahlein in his native Germany, where slope flying in the Alps is popular.

Flying "gets in your blood," said John Bowhan, who first joined the Aeronauts in 1978, at age 13. "Once it gets there, it's there forever."

Contractor Frank Blain was in his mid-50s when took up R/C flying.

"It's a wonderful hobby," Blain said. "I just love it. I have so much fun, and there's so much camaraderie amongst all the guys."

As with many forms of recreation, improvements in technology have made things much easier than they once were.

For R/C flyers, the switch from AM to FM channels and then to a little-used part of the radio spectrum (2.4 gigahertz) cut down on outside interference and improved control over the planes. In addition, the on-board electrical controls are much more responsive.

"Thirty years ago, the controls were so crude, if you threw a right turn, the servo would give you a full right turn. There was no graduated movement," Dr. Tran said. "You had to battle with the plane. Now the controls are more subtle and more realistic."

Battery technology has improved to the point that electric-powered aircraft are viable. Many sailplanes are using electric motors to get airborne.

"Electric power has skyrocketed in the last four years," said Mahlein. "It's unbelievable. There's no more reason to fly internal combustion."

No matter how a plane is powered, the sport of R/C flying is not that difficult to learn, Blaine said, "especially for kids that do the computer games. ... They can solo in two or three times. The kids really pick it up quickly."

The Aeronauts have a training plane with dual controls and several "trainers" willing to work with newcomers, said club president Patrick Willis.

"We have lots of instructors that are happy to help people learn to fly," Willis said.

Additional information, including a map showing the location of the club's flying field, can be found at www.eugenerc.com.