December
16 - UpDate - EINDECKER 90 SIZE, 84" WING. IT WILL HAVE A 90 FOUR STROKE AND FUTABA GEAR - CHICK FOSTER


December 16 - Upcomming Project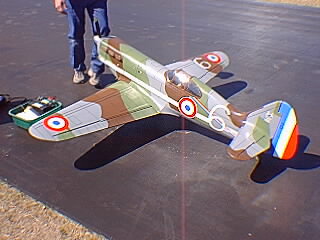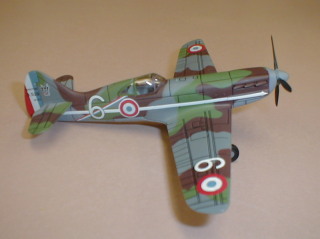 Starting after the new year, I will be building a kit.
It is a Dewoitine D520, a 90in WWII Frinch fighter.
Here are some pics.
Marty Wittman
November 12 - EINDECKER 90 SIZE IT WILL HAVE A 90 FOUR STROKE AND FUTABA GEAR - CHICK FOSTER


September 30 - Chick - I HAVE BEEN WORKING ON THIS PLANE FOR A WHILE, WING WAS DAMAGED.
FINALLY GOT IT DONE! ALWAYS BUILDING SOMETHING.
WING WAS REPAIRED AND COMPLETELY RECOVERED WITH ULTRACOTE.


July 8 -
Jeff Engel -
Frenzy landing gear rebuild - almost done
July 7 -
Jeff Engel -
Frenzy landing gear rebuild

| | | | |
| --- | --- | --- | --- |
| | | | |
| 10-24 plastic screws | 2 pcs 3-32 ply | About 35 lbs | Relaxed no weight |
June 24 - Chick Foster photos - DUNE HAZEL SIG Clipped Wing CUB, Magnum 52 4 stroke, Futaba radio gear, ALMOST READY TO FLY


May 9 - Jeff Engel - Cap 21 LOCO

| | | |
| --- | --- | --- |
| | | |
| The pilot will rotate for sure and maybe wave | Wing | Wing |
| | | |
| --- | --- | --- |
| | | |
| Front load batteries | Inside | Motor Monster Power 110 love this motor |

May 8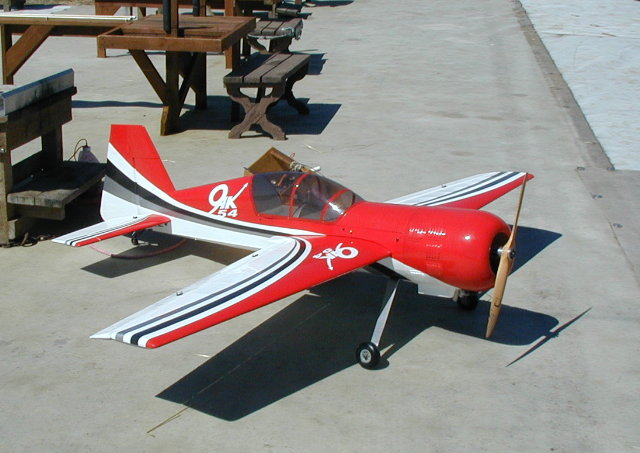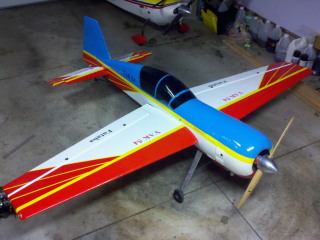 Yak - 54
Before and After


Handy work of Frank Blain
This is the 33% Toc Yak I bought from Pat that got refurbed by Frank to pristine condition.
Khoi

March 1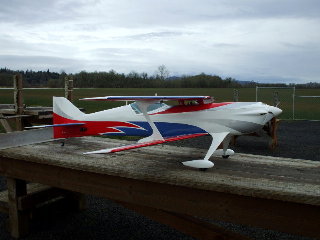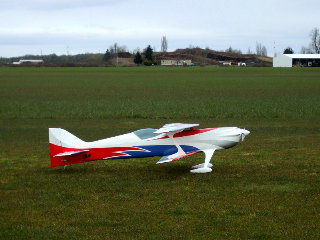 Here's a couple of pics of my most recent project. It's an electric plane that has a 6S lipo, Hacker a50 16S with a 75 amp ESC and will be swinging a 16X10 prop. I'm setting it up for pattern flying, I plan to get back into precision aerobatics this coming season.
Alan
February 2


New Flying
Lawnmower

I put the new Lawnmower kit together and it is ready to go !! 6 lbs.. The old one had been repaired SOOO many time it was 8 1/2 lbs!! Doesn't mean I can fly and land it any better, but it is fun anyway !! Marty Wittman
I must say after 30 yrs of flying models I was looking for something different to fly. So in July of 2003 I saw a add for a flying lawnmower ( That's right 8 yrs ago I looked it up ) and thought that would be fun and different. What I didn't know was just how much fun it is and had no idea it would last this long. Like all that see it , it is almost unbelievable to see.
It is a crowd pleaser. It flew at the Madres airshow for 5 yrs and this year I had to decline because the old girl was worn out. I know it was missed. It was and still is the hardest plane I have ever flown. After many crashed and engine outs and repairs it was getting to be more and mode difficult to fly. The old girl was getting heaver with every repair and it was harder and harder for it to get around the flight path. So the time has come to retire it and give it a well deserved spot in the Hanger. I learned a lot from you old girl, you have been fun.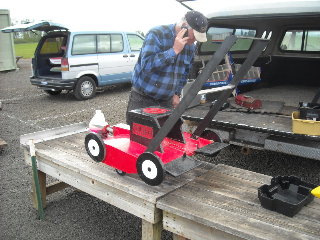 April 2010
The Video - by Pat Willis

To Be Continued...........



January 26, 2011 - Bonzo Flys - See movies