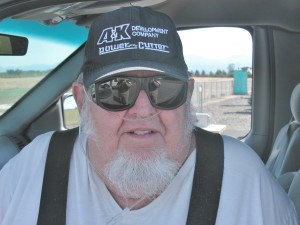 Long time ERCA member Chuck Jenkins died January 2nd, he was 71.
Chuck Jenkins funeral service will be on Saturday, the 16th at 2pm.
It will be held at the LDS Church 3550 W 18th Ave, Eugene.
Remembrances
I knew Chuck for 18 years was a great friend and I will miss him.
Doug McWha
– – –
Chuck was one of ERCAs Flight Instructors / INTRO Pilots. He assisted several of our current members become proficient RC Pilots. He also was a great resource of useful information. One of his contributions was our "ERCA FunFly Events Book" This collection of FUN FLY EVENTS was compiled by Chuck Jenkins in 2008.
Jim Corbett
– – –
On a sad note, we have lost one of our kindest members. Chuck Jenkins was one of our most solid instructor pilots, and for many years, I watched as he enjoyed teaching the rare skill of flying a model airplane, and having it return for a landing! He was a natural instructor to many beginners, and most importantly, he taught them to have fun! We will miss you Chuck!
Rog
– – –
Chuck Jenkins was a wonderful man. He is the first instructor I had and was great flyer.  Most important was his ability to fix the broken planes.  He will be surly missed By the Eugene flying community. Rest in peace Chuck.
Dwayne Graville
– – –
Chuck was always a good guy.
Khoi Tran
– – –
Photo collection provided by Dwayne Graville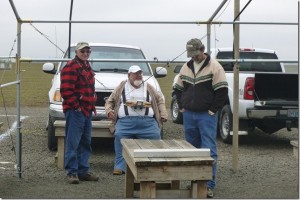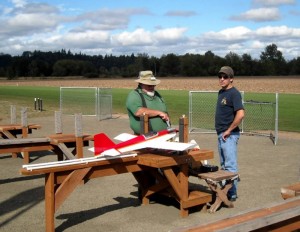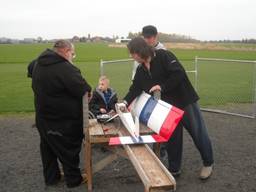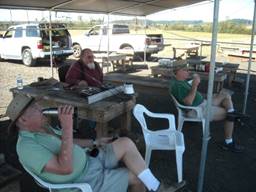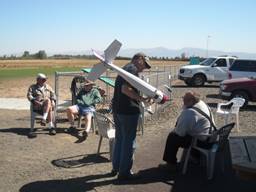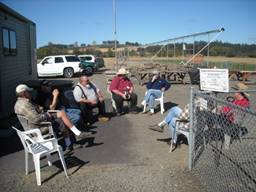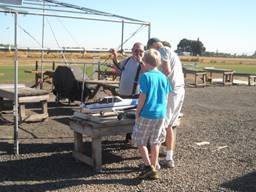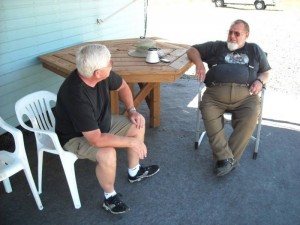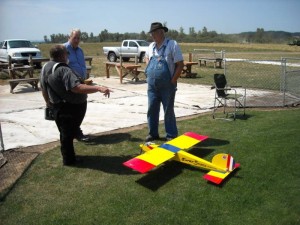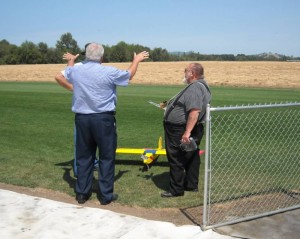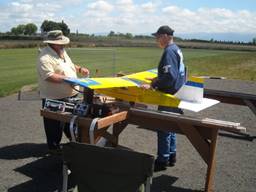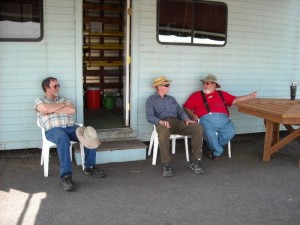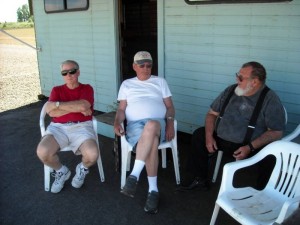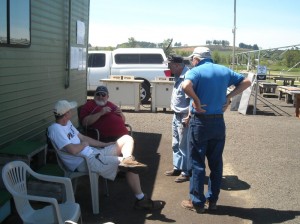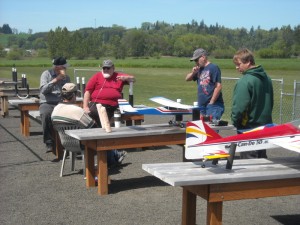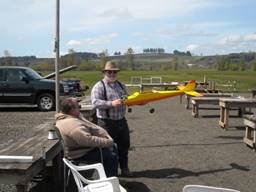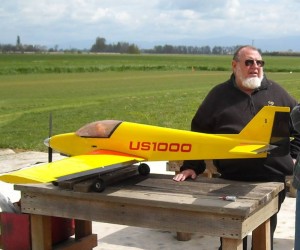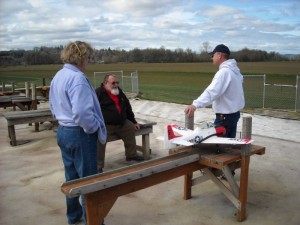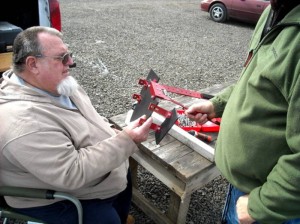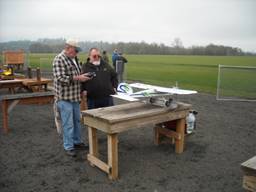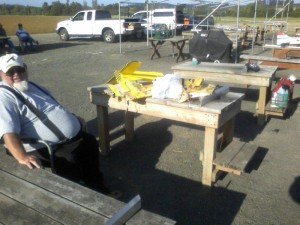 —————
Obituary from Major Family Funeral Home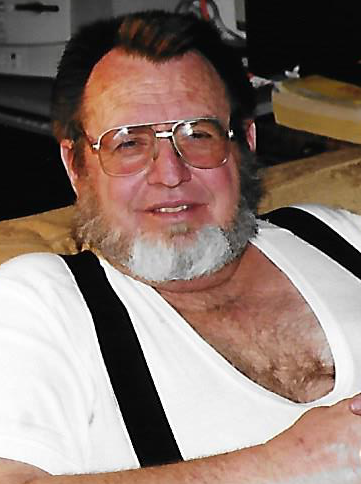 Charles Homer Jenkins
March 29, 1944 – January 2, 2016
Resided in Eugene, OR –
Obituary
Charles Homer Jenkins "Chuck" of Eugene died January 2, 2016 at age 71. He was born March 29, 1944 in Los Angeles, California to Charles and Evelyn (Pugh) Jenkins.
Chuck grew up in California and then moved to Nevada. He married Annette Jo Dicicco on April 7, 1963 in Las Vegas, NV. While living in Nevada he worked in prestigious Las Vegas Casino's in the mid 60's. He worked his way up to be a respected Pit Boss who was usually given the privilege of dealing Blackjack to VIP's including Elvis Presley.
After starting a family and joining the LDS Church, he left the casino's behind, and devoted the rest of his days being a hard working, God fearing, selfless family man. A son whose Mother and Father would be proud, a husband whose wife would love and support for eternity, a Father\Grandfather whose sons, and grandsons would love, and look up to and a man who anyone would be proud to call friend.
Chuck was a member of the Eugene R.C. Aeronautics, his favorite past time was building and flying RC planes, motorcycle riding and fixing anything mechanical.
His favorite career was working for Deseret Industries Thrift Store and Sheltered Workshop. He had joined a company that would teach, train, and help place mentally and physically challenged individuals into the workforce. He was very proud to be one of the most hands on, and highly respected leaders in his branch, and was loved by all the employees. He was also very proud to be a part of a workshop owned, operated, and supported by the LDS Church, its members, and the surrounding community.
He is survived by his wife of 52 years Annette, sons Joe and John, and four grandchildren.
Chuck was a man who never complained, humble, the silent type and a very hard worker. Everyone spoke highly of Chuck and he will be dearly missed.
A memorial service will be held Saturday January 16, 2016 at 2:00 PM at The Church of Jesus Christ of Latter-Day Saints, Relief Society Room 3500 W. 18th Ave. Eugene.
Major Family Funeral Home in Springfield is in charge of arrangements. Visit majorfamilyfuneralhome.com to sign the guest book.
– See more at: http://www.majorfamilyfuneralhome.com/obituary/Charles-Homer-Jenkins/Eugene-OR/1579007#sthash.gmTpcKcF.dpuf
http://www.majorfamilyfuneralhome.com/obituary/Charles-Homer-Jenkins/Eugene-OR/1579007
—————
—————