Officers Corner 2023
ERCA Officers 2023
President                Roger Dahl           541-579-5959    roger@artistry-in-motion.com
Vice President:     Al Barrington          541 935-4960  albarrington@msn.com
Sec/Treasurer Martin Booth                425 373-6158 – erca-treasurer@outlook.com
Safety Officer     Mike Burgess            541-998-1839 – mikeshanb@hotmail.com
To President's Corner   |   To VP's Corner   |   To Secretary/Treasurer's Corner
To Safety Officer's Corner   |  To Contest Director's Corner
President's Corner           Eugene RC Aeronauts

"Each week thousands of people fly an airplane without ever leaving the ground.
The Eugene RC Aeronauts welcome you to the incredible sport of remote control aviation."
Roger Dahl   roger@artistry-in-motion.com
– – –
January
Happy New Year! 
I hope you are all enjoying the weather that makes Oregon green!
I would like to encourage you to stay active by building something new, or new to you, and to get out when the weather allows, and fly! 
Being creative helps to motivate during the winter. 
Thank you to those who have renewed (ERCA and AMA memberships) for 2023, and I'd encourage all to follow as soon as possible. 
We will not be meeting this month, but will resume our monthly club meetings in February, with the club buying pizza for all!
Stay Warm! 
Rog
– – –
February
Hey All, 
I hope you are all enjoying the middle of winter! 
I must admit that the cold and wet keep me inside more than ever, but I know things will warm up before too long! 
It's time to get out your plane(s) and get them ready to fly again!
Our first club meeting of 2023 will be Tuesday, the 21st, at Abby's Pizza on River Rd. We would like to feed all of you, and we would like to have all who have not, take this opportunity to pay their dues. 
I hope to see you all there!
Roger
– – –
March
We are starting to see signs of good weather, here and there between the downpour days, so do you know what that means?
It means I'm glad we're not in California, shoveling snow or filling sandbags!
Our next club meeting will be on the 21st of March, at Abby's Pizza, at 7:00 p.m. and plan on eating before the meeting. (This one is no-host)
If you have been working on something interesting, and would like to show it, bring it!
See you then if not before,
Roger
– – –
April
Hey all,
Good News! The chances of snow falling in the valley is lessening!
I don't know about you but I'm ready for some global warming and drying!
I'd like to invite you to our first "outdoor" meeting at the flying field on Saturday, the 22nd of April! I have requested a calm, dry, and warm day!
We plan to have a BBQ around noon, and will have a meeting at 1:00 p.m.
See you out there!
Rog
P.S.
Our youngest member, Jefferson Clark has a Cub that we have been putting together, and he mastered his first trainer last summer, and will soon be taking on his big tail dragger!
– – –
May
Hey All,
The rain is getting warmer, so it's time to fly! We have actually had some lovely days this month, already, and some hot days are in the works!
I recently peddled some items in the Creswell Swap Meet. Attendance was down, but we did O.K.
I still have odds and ends that could find a new home, so let me know what you may need.
Our club meeting this month will be at the flying field, 1:00 pm. A BBQ Lunch will precede it! (About noon)
See you then, if not before!
Rog
– – –
June
Hey All,
Thank you to all who came out to our Memorial Day fun fly! We had a great turnout, and a good time!
I love summer, and the warm weather it brings with it.
Our next flying "event" will be on July 4, and will be our "Warbird" fly in, but all types of planes are welcome.
Come out this Saturday for our June meeting. We will be enjoying lunch before our 1:00 meeting, so don't miss it!
Rog
– – –
July
Hi All,
The Summer is in full swing, and we made it
through the 4th of July Warbird Fun-Fly with
only one major crash! I personally witnessed a
control linkage of either an aileron, or flap
dangling from the servo on a flyby, and this led
to a loss of control on the turn to final for a large Zero, as the
freshly cut field rushed up to meet it in true warbird fashion!
I'm sure it will be repaired in no time!
Thank you to all who came out, and although we battled some wind,
we had a good time!
Jeff Lutz stepped in as cook, in Dave Thomas' absence, keeping us
from starving! Thanks Jeff!
Welcome to our latest member, Oliver Gmelch, a friend of
Jefferson Clark. It's nice to see more young men involved in this
hobby, and we encourage more of it.
Thank you to all who are keeping the field green and cut! We
appreciate your help!
Our next meeting will be on the 15th, at the field, with lunch prior!
See you then!
Rog
– – –
August
Hi All,
We made it through another Monsterfest
weekend!
Thank you to all of you who played a part
in making it a success! I appreciate all
who prepared and executed to make this
event come together! This year, we had a fun time, a few
planes were harmed, nobody died, and we increased the
club account some when all was said and done! Hurray!
Not only were we treated to a great show from our own
top-notch pilots, but we had some come from a long ways
off to display their skills, and join in the fun!
I ordered in some wind this year to see what they were
made of, and they did great!
Next Saturday, the 19th, Burgerman Dave Thomas will be
enticing us to come to our monthly club meeting with
delicious burgers and fixins', so don't miss out!
Rog
– – –
September
Hey All,
We had a lovely day flying planes on
Saturday, the 9th!
I suggest you take full advantage of the
weather, as I know how it can change!
We have some planes that have recently
been donated to us. If you need a plane, check them
out.
I was recently at a family reunion, and missed our Labor
Day fly in, but I am confident that it went off without a
hitch, thanks to those who do the clubs heavy lifting!
Remember to thank those who "magically" supply
everything we need!
We will be meeting next Saturday, the 16th. Hope to see
you all there!
Food will be served!
Rog
– – –
October
Hey All,
Autumn is starting to show its stuff, but the calm days
are still out there too.
We will be "flocking" for our monthly club meeting at
the flying field next Saturday, the 21st.
, and our distinguished Chef, Dave Thomas, will be
cooking burgers at Noonish! Everyone is welcome, and I
have ordered up a zero wind, 75 degree, blue sky for the event! Our
November meeting will be at Abby's Pizza, so… This will be our last outdoor
meeting this year
I regret to announce that Doug McWha passed away on October 6. Doug was
88 years old and was an ERCA member since 1999. When the club field moved
to our current location, he took over the tasks of mowing and watering.
In 2015, he turned over those tasks to Jim Corbett. He continued to assist
with the watering until 2022.
For the past several years most of Doug's flying has been indoors at the
Springfield Willamalane Center location.
He will be missed.
See you soon,
Rog
– – –
November
– – –
December
– – –
—
To President's Corner   |   To VP's Corner   |   To Secretary/Treasurer's Corner
To Safety Officer's Corner   |  To Contest Director's Corner
—
To President's Corner   |   To VP's Corner   |   To Secretary/Treasurer's Corner
To Safety Officer's Corner   |  To Contest Director's Corner
Secretary/Treasurers Corner

Eugene RC Aeronauts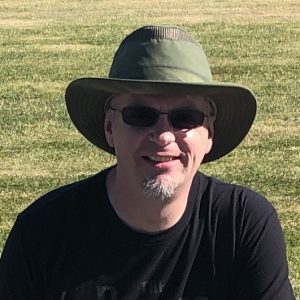 Martin Booth     erca-treasurer@outlook.com
Mailing address: Eugene R/C Aeronauts • P.O. Box 26344, Eugene OR 97402
For meeting minutes, see: http://www.eugenerc.org/wp/meetings/
For newsletter contributions, see: http://www.eugenerc.org/wp/newsletters/
—
To President's Corner   |   To VP's Corner   |   To Secretary/Treasurer's Corner
To Safety Officer's Corner   |  To Contest Director's Corner
– – –
To President's Corner   |   To VP's Corner   |   To Secretary/Treasurer's Corner
To Safety Officer's Corner   |  To Contest Director's Corner
 

Contest Director      Eugene RC Aeronauts

 No current Contest Director
—
To President's Corner   |   To VP's Corner   |   To Secretary/Treasurer's Corner
To Safety Officer's Corner   |  To Contest Director's Corner
—
 —Officers Corner Archive
Officers Corner 2013   Officers Corner 2014    Officers Corner 2015   Officers Corner 2016  
Officers Corner 2017   Officers Corner 2018    Officers Corner 2019    Officers Corner 2020