Officers Corner 2021
ERCA Officers 2021
President                Roger Dahl           541-579-5959    roger@artistry-in-motion.com
Vice President:     Al Barrington         (541) 935-4960  albarrington@msn.com
Secretary/Treasurer              Jeff Lutz                    541-689-3567 – jefflutz@q.com
Safety Officer     Mike Burgess        541-998-1839 – mikeshanb@hotmail.com
To President's Corner   |   To VP's Corner   |   To Secretary's Corner   |  To Treasurer's Corner   |
To Safety Officer's Corner   |  To Contest Director's Corner   |
President's Corner           Eugene RC Aeronauts

"Each week thousands of people fly an airplane without ever leaving the ground.
The Eugene RC Aeronauts welcome you to the incredible sport of remote control aviation."
Roger Dahl   roger@artistry-in-motion.com
– – –
January
– – –
February
– – –
March
– – –
April
– – –
May
Hi All,
We had an excellent time at our first event of the year, on Memorial Day! Thanks for all who came out to fly! The food was awesome, thanks to Chef Jeff, who cooked up the lunch!
The planes followed our directions for the most part, and we saw very little in the way of balsa planting being done!
I have heard reports that some of you have been playing "hide and seek" in the tall grass with your planes, so I should remind you to fly high enough, and in the same zip code, so that if the engine stops making noise, you can glide it back to the runway!
I would like to welcome the new faces that have joined us recently, and remind us all that if you see a new face, introduce yourself! I find that I introduce myself to the same person many times, hoping they don't notice that there's dust on my memory!
Thank you to all who have been keeping the field watered and mowed! We all really do appreciate it, and those riding mowers are therapeutic, in case you'd like to join in on the fun!
Hope to see you out there soon!
Roger Dahl
– – –
June
– – –
July
– – –
August
– – –
September
– – –
October
– – –
November
– – –
December
– – –
—
To President's Corner   |   To VP's Corner   |   To Secretary's Corner   |  To Treasurer's Corner   |
To Safety Officer's Corner   |  To Contest Director's Corner   |   To Forum Administrator Corner
Vice President's Corner    Eugene RC Aeronauts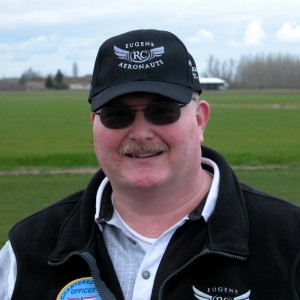 Al Barrington (541) 935-4960 albarrington@msn.com
Phones
—
April
---
—
May
—
—
To President's Corner   |   To VP's Corner   |   To Secretary's Corner   |  To Treasurer's Corner   |
To Safety Officer's Corner   |  To Contest Director's Corner   |   To Forum Administrator Corner
—
—
—
Secretary/Treasurers Corner

Eugene RC Aeronauts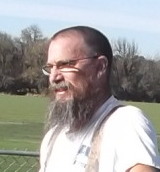 Jeff Lutz
.Mailing address: Eugene R/C Aeronauts • P.O. Box 26344, Eugene OR 97402
Email address:   jefflutz@q.com
—
January 2020
No December Meeting
No January meeting
– – –
February
– – –
March
– – –
April
– – –
May
– – –
June
June 2021 Treasurers report
Expenses since April report:
Above all sanitation: $265.11
BBQ supplies: $160.37
Jim Corbett field expenses: $299.00
US Bank paper statement fee: $10.00
Total expenses: $734.48
Income since April report:
BBQ donations: $218.00
Member dues: $860.00  Total: 50 As of: 6/7/2021
Bottle returns: $13.00
Memorial Day pilot fees: $195.00
Total income: $1,286.00
Balance as of 6/7/21: $6,810.00
The next meeting is at the Field on June 19th. That same day we will have our Winter Build Challenge maiden flights. So come out and watch the maiden flights of some kit-built planes and fly a plane of your own. I'll BBQ hamburgers and hot dogs for lunch and then we will have a meeting and fly the rest of the day away.
See you at the field, Jeff
– – –
July
– – –
August
– – –
September
– – –
October
– – –
November
– – –
– – –
—
To President's Corner   |   To VP's Corner   |   To Secretary's Corner   |  To Treasurer's Corner   |
To Safety Officer's Corner   |  To Contest Director's Corner   |   To Forum Administrator Corner
—
—
—
Treasurers Corner          Eugene RC Aeronauts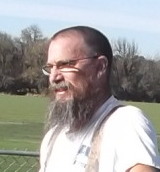 Jeff Lutz
.Mailing address: Eugene R/C Aeronauts • P.O. Box 26344, Eugene OR 97402
Email address:   jefflutz@q.com
—
January
—
February
—
March
—
April
– – –
May
– – –
June
– – –
July
– – –
August
– – –
September
– – –
October
– – –
November
– – –
December
– – –
---
To President's Corner   |   To VP's Corner   |   To Secretary's Corner   |  To Treasurer's Corner   |
To Safety Officer's Corner   |  To Contest Director's Corner   |   To Forum Administrator Corner
– – –
March
– – –
May
– – –
June
– – –
July
– – –
August
– – –
– – –
– – –
To President's Corner   |   To VP's Corner   |   To Secretary's Corner   |  To Treasurer's Corner   |
To Safety Officer's Corner   |  To Contest Director's Corner   |   To Forum Administrator Corner
—
—
—
To President's Corner   |   To VP's Corner   |   To Secretary's Corner   |  To Treasurer's Corner   |
To Safety Officer's Corner   |  To Contest Director's Corner   |   To Forum Administrator Corner
—
—
—
To President's Corner   |   To VP's Corner   |   To Secretary's Corner   |  To Treasurer's Corner   |
To Safety Officer's Corner   |  To Contest Director's Corner   |   To Forum Administrator Corner
 —
Officers Corner Archive
Officers Corner 2013   Officers Corner 2014    Officers Corner 2015   Officers Corner 2016  
Officers Corner 2017   Officers Corner 2018   Officers Corner 2019