Don't see what your looking for here? Check out the new RCClassifieds section here!

Got something you want to sell / buy?                     Jump to the WANTED section
Email the Webmaster with the information.                           Link to CRCF For Sale Page
---
---
P51D MUSTANG     SOLD

12-23-16   5-13-1716
---
F4U CORSAIR    SOLD
12-23-16   5-13-1716
---
Extra 260
Selling my Extra, to fund a new helicopter. It's a 30% from Pilot RC. I believe the engine is a DLE 55, it has a Hitec servos, and a smart fly board for power distribution to the radio. Two 2s lipos for the radio and a 3s lipo for the ignition. Model flies very well and is in very good to excellent condition.
$700.00 OBO
Might be willing to listen to offers but I'm not going to give the model away.
Alan Wellentin a_wellentin@yahoo.com
11-02-16  11-08-16
---
P-39 Airacobra and O.S. 91 FX
A new in box Top Flite gold edition P-39 Airacobra kit.
Also an O.S. 91 FX Max (New in box) that was planned to go into the kit.
Ideally I would like to sell these together but will sell separately if needed.
Asking price is $385.00 for the pair together.
If sold separate, $250.00 for the P-39 and $185.00 for the O.S. 91 FX.
The P-39 is getting a little harder to find these days, so I'm pretty firm on the price. I'm willing to take reasonable offers on the .91 FX.
I can be contacted by mobile at (541) 580-8727 or email at corykmedford@gmail.com
10-16-16
---
For Sale by Owner All this for $700.00

* Top Flite Cessna 182 Skylane, 81 Wingspan with Saito 115 4-stroke, Spektrum AR7000 receiver, (3) HiTech HS 475HB. (3) Hilech HS 311, (2) HiTech HS 645MG servos, 4.8 v. (4 cells) battery. landing lights, clearance lights, and cabin kit installed. Engine has been well broke in but only 2 flights on plane.


* Great Planes Piper J-3 Cub, 61.2" Wingspan, with OS Max 25LA s-stroke. Spektrum AR7000 receiver, (4) Spektrum DS821 servos, 4.8 v. (4 cells) battery. Needs a slight bit of work. Engine has been well broke in but only 4 flight on plane.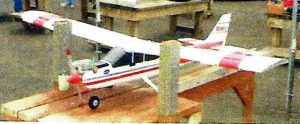 * Hobbico Nexstar trainer, 68.75" wingspan with OS Max 46AX 2-stroke. Spektrum AR7000 receiver. (3) HiTech HS 5485HB. (1) HiTech HS 325MG servos. 6.0 v. (5 cells) battery. Plane has had many flights and engine has been in about 6 different planes with ~300 flights and still starts and runs very well.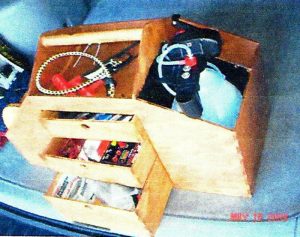 * Flight box with 3 drawers, cubby hole for starter box (included), cubby hole for fuel, Cubby hole for bottle of spray cleaner, top tray for misc. parts.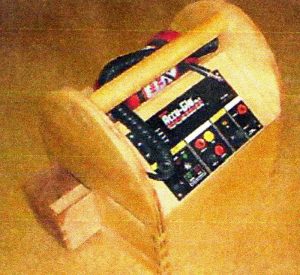 Starter Box
* Plus:
1 –  Brand new OS Max 46AX 2-stroke which has never been out of the box.
1 –  Spektrum DX-7 transmitter with case
1 – Wooden cabinet for above mentioned Cessna 182
1 – 4' building board
Plus Heat Gun. Covering iron, Trim iron, PVC plane cradle. extra servos, Hobbico Quick Field Charger, Hanger 9 voltmeter, Glory Bee tachometer, fuel tanks, Great Planes Control Surface Meter, Landing gear tires. 12 v charger. 1.5 v charger, Stainless Steel nose cone, heat gun, Top Flite Stripe Cutting Tool, misc. building parts. Etc.
All for $700.00 or Just the Cessna 182 and cabinet for $900.00. duh, your choice.
Call Delayne at 541~688~8080, thmpl44@msn.com
09-01-16
---
4 STAR 60 SIG BUILT FROM A KIT  SOLD
10-21-16 12-9-16

---
DA-120   Like NEW  SOLD
 05-06-16 05-07-16
---
Top Flite P-47D Thunderbolt Giant Kit 85  SOLD
12-23-16  12-31-16  01-02-17

---
FUNTANA 90 POWERED WITH DLE 20  SOLD
  12-28-16  12-31-16

---
---
Hangar 9 Taylorcraft  Scale ARF  SOLD
12-26-16  12-23-16
---
---
–
————————————————————————————————————————————————————
 WANTED
————————————————————————————————————————————————————
 WANTED – USED OR BROKEN INDOOR MODELS–RADIOS–BRICKS–MOTORS–GEARBOXES–ETC.
I PLAN ON MAKING STICK AND TISSUE INDOOR MODELS WITH THESE PARTS
I'M USUALLY AT THE WEDNESDAY INDOOR SESSIONS
TOM KOPRIVA
541-484-6048
freeflyer123@comcast.net
03-12-15
————————————————————————————————————————————————————
WANTED to buy older rc planes to display. No need to fly.  .Email nielsens1@frontier.com
01-08-12
———————————————————————————————————————————————————–
WANTED – Subject: Looking for vintage r/c radios, engines and tether cars for my collection
My name is Michael Diamond and I have been an active R/C flyer since 1969 (AMA 55859).  I am presently building a collection of vintage R/C radios, engines and tether cars and am writing to inquire if any of your club members may have any old radios or engines that they would like to sell
I am looking for radios, engines, and tether cars from the 1940's to 1980's and will buy 1 item or an entire collection.
My contact information is as follows:
Michael Diamond,  2784 Great Smokey Court, Westlake Village, CA 91362  Tel: 805/496-7656   e-mail:dgem@earthlink.net
I would appreciate it if you would pass this request along to your club members or possibly post it in your club newsletter if that would be possible.  Thank you in advance for your assistance.  Sincerely,   Michael Diamond
————————————————————————————————————————————————————