Officers Corner 2016
ERCA Officers 2016
President               Roger Dahl            541-579-5959    roger@artistry-in-motion.com
Vice President:     Frank Blain           541-345-7449 – 541.954.2342
Secretary              Dave Fenner          541-461-0820 – dbfenner@comcast.net
Treasurer             Jeff Lutz                   541-689-3567 – jefflutz@q.com
Safety Officer       Mike Burgess         541-998-1839    mikeshanb@hotmail.com
To President's Corner   |   To VP's Corner   |   To Secretary's Corner   |  To Treasurer's Corner   |
To Safety Officer's Corner   |  To Contest Director's Corner   |   To Forum Administrator Corner
President's Corner           Eugene RC Aeronauts

"Each week thousands of people fly an airplane without ever leaving the ground.
The Eugene RC Aeronauts welcome you to the incredible sport of remote control aviation."
Roger Dahl   roger@artistry-in-motion.com
—
January
Hi  all,  Welcome to 2016!
I hope you all had a nice Christmas, and New Years!
This is the time of year to be picking C. A. Glue from your fingers, and sneezing from balsa dust, if you are one of those who believe in building over buying! I know we're a dying breed, but there is nothing like actually building those flying machines, and finishing them "almost as well" as the Chinese factory workers building ARF's can do it!
I want to invite you all to our upcoming club meeting, which is being moved up one week this month only, to Jan. 19, 7:00p.m. at Abby's Pizza, on River Rd.
We need to come together and make some decisions for this year, and I would like to see more of you getting involved in discussing, planning, and following through with the club activities for 2016!  The activities become even more exciting when we all chip in to carry the load, so think about what we might want to do this year!
Stay Safe!
Roger Dahl
—
February
Hi All,
It's the meeting we all look forward to each year! The February "free pizza" (with renewed membership) meeting! I'm looking forward to a good year of fun flying, and fellowship!
We need to come together as a club to make some decisions about what events we would like to see happen this year, so if you can make it, come out, feed your face, and let us know what ideas you have, so we can decide what to budget for the year! We have yet to strike oil with our new 2nd well, but keep hoping!
See you on Tuesday!
Roger Dahl
—
March
Hey All,
I think that we have been experiencing "Global Wetting" this year, and we may all need float planes soon!
I know a few of you who are building models, and look forward to getting them out to fly someday! Hopefully, we can get our "Swampway" to dry out soon for a good year of flying! The rain seems to be getting warmer lately, so Summer is on the way!
We have yet to put together our annual "budget" for the year, but I would like to have it two days after our March Club meeting.  Our
Club meeting will be on the 22nd, at Abby's Pizza, and If you are an officer, or consider yourself to be one of the "leaders" in the club, I want to invite you to a budget meeting on Thursday, the 24th of March, at 7:00 p.m. meeting to plan our budget for the year. It will also be at Abby's.
We have some models, engines, and lots of other "stuff" from the Estate of Chuck Jenkins, so if you need something, let me know, and I'll try to remember what is available for sale! I have purchased a table for the May Swap meet in Creswell, but would love to see some of Chucks planes remain in our club!
See you soon!
Roger
—
April
Hi All,
It's time to come out of hibernation, and to start looking for flying weather! Actually, we have had some good days already, and many have taken advantage of it, and just when we think that summer is here, the rain comes back to remind us it is still Spring! The "Swampway" has been turning back into our runway, however,  and soon we will be enjoying the warm summer days!
I would like to begin planning for our first fly in of the year, on Memorial Day! This will be a good event, and we will be inviting all clubs in the area to join with us to make it a fun time!
We have a few items that I would like to see completed before this event, to improve the field, so let's plan on a field work day on the 30th of April. (weather permitting)
I am looking for all members to help out this year, to improve the unity of the club, so don't be shy!
We will be meeting on the 26th this month, and I would like to hear ideas for the upcoming fly in, and we will put a plan together for the event!
See you then,
Rog
---
May
Hi All,
I hope you enjoyed summer! It came and left last week! Actually, it is going to be a great year of flying, and I hope you all take advantage of the good time!
I have been getting calls from people who are interested in joining our club.
I don't have too much to say, but I have been trying to get my latest project finished up! It's a snail of a build, but I am having fun! The Top Flite DC-3.
Our next club meeting is at Abby's Pizza on the 24th! Hope to see you all there!
P.S. I'm including a story a friend sent me, just in case you think your having a bad day! See Pg 5.
Rog
---
June
Hey All,
Who knew fall would come so early this year? I'm kidding! Summer will be here by the time you are reading this!
Thanks to all who helped make our Memorial Day fun fly a success! The turnout was good, and I think we all had a fun day! I appreciate those who mae the group effort, from having the field in good shape, to those who fed us, to those who covered the "pop up" things during the day!
We have a new club trainer, thanks to Warren Edwards kit donation, and the building skills, and donations of Frank Blain, coupled with an engine, and JR radio from outside donations! At the current time, I have not "dialed in" the plane, due to recent liquid sunshine, but it should be ready for intro flights very soon.
I leave you with a quote that nobody has claimed.
"If helicopters are so safe, how come there are no classic helicopter fly-ins?"
– – –
July
Hey All,
Summer is flying by, and the weather is nice for flying! I want to invite you all to take advantage of this time to get out there and enjoy the thrill of tossing your hard earned cash around in the sky!
The new club trainer has been in the air for those who are "checking it out" to enjoy! If you have somebody who would like to try this hobby, let me know, and we will do our best to give a "taste" of the thrill of flying!
After flying last Friday afternoon, I noticed a small plume of smoke, and decided that it must be something unintentional because the wind was blowing pretty hard. I drove to it, and watched somebody's barn, and hay stacks burn to the ground! It happened so quickly! It brought to mind that we need to be extra vigilant this time of the year to protect from the danger of fire. When flying,
Please ensure that the club house is open, and our fire suppressant cart, aka "Fire Truck" is on the flight line, in case it is needed!
Jim Corbett has been working hard on the new Geotech runway prep, and it looks like we are getting close to ordering the fabric! We will plan a work day as needed to get this installed when it is ready, and the fabric has arrived. Thanks Jim for all you do!
Our War bird fly-in is coming up on August 13, and will feature awards given out for different era war birds, and pilots favorite, and is a time to display your pride and joy! We are inviting one and all from all around the state to join us for a good time of flying and "hangar flying"! This date will coincide with the Junction City Scandinavian Festival, so we may have lots of "drop in" interest!
Our club meeting "at the field" is coming up in another week or so on July 26, and we will order up some great weather, so bring your planes, side dishes, and an appetite!
See you at the flying field!
Rog
– – –
August
Hey All,
Summer is cooking on by!
I hope you all are having a great year!
We managed to have a good "Warbird Fun fly" on the 13th of August, and had far fewer crashes than we usually do, but a failed elevator s servo took my OV-10 out of action in spectacular fashion! Waiting in the wings, however, was my new C- 47, built from a Top Flite kit, and it has about 4 flights on it now! The sound of twin four stroke engines singing in unison puts a smile on our faces! I want to thank all those who helped to make it a successful event this year! Dave Fenner for the ARF raffle Prize donation, Jeff Lutz for donating the nice laser cut prize plaques, and to our field maintenance crew for giving us something green to land on! Also, thanks to the Kiwanis Club for handling our food needs! We had some R/C donations made to the club at the event, and I am sorting, and testing for the upcoming swap meet in Albany, but if you need anything, let me know!
Last week, we had a small work party donate their time and labor to install the Geotex fabric over the carefully smoothed gravel, but apparently we did something wrong, as the fabric has not shrunk to a tight finish, as advertised! We will do some checking on this, and figure out a game plan for "ironing out" this problem! Stay tuned!
Plan on making our next meeting a flying good time by bringing something to fly, and we will provide something to eat as we usually
do! Jeff Lutz has promised some of his baked beans, which go great with burgers or hotdogs, and if you can bring something to go
along with that, just bring it! A $5.00 donation helps to cover the costs for those who can contribute.
See you Tuesday afternoon, and if the wind is blowing hard, bring a kite!
– – –
September
Hey All,
We have entered into that time of year that some love, and some hate! Of course I am referring to that weather that causes the wind to actually blow down the runway! I have, however, received under good authority, intel, stating that the good weather will hang on, and actually warm back up some for another month, but after that, it will rain!
It is time to prep the field for the fall/winter months. I have purchased some sand, and fertilizer, and would like to get the sand spread asap, and the fertilizer can go on before the next wet days.
If we spread the sand as we did in the spring, it will not hinder the flying field, but will help to smooth out some bumps.
The Geotex runway is proving to be a good addition for take offs of those small wheeled planes, and for pilots with enough skill to actually find it at the end of a flight, also for landings! Haha!
I would like to thank all those who helped out at our Labor Day fun fly! It sure helps when all jump in to help out where they can, and I appreciate those who quietly make things happen, and make our events fun to attend!
Our next club meeting will be an indoor meeting at Abby's Pizza, on River Rd.
If you have something to bring for all to see, we would like to see it!
See you soon,
Rog
– – –
October
Hi All,
How fast does a year go by? Like a roll of toilet paper, the closer you are to the end, the faster it goes! It seems like summer never lasts long enough, but I must admit that watching the leaves change is always pretty, especially watching the neighbors leaves fall in his yard!
Well, The weather has made some changes in the last few weeks, with two (2) tornadoes spotted on the Oregon Coast as we tried to mimic the hurricanes at the other end of the country! Crazy! I hope you all made it through without damage to your homes or property!
We were able to get our fall chores done at the field before the big rains hit this year! A layer of sand on the runway will help with water runoff, and moss control, as well as smooth out the runway, and we were able to get our Geotex runway installed, and it is proving to be a good addition to the flying field!
I have turned my DC-3/ C-47 into a part time sea plane by adding some floats, and I am anxious to try it out! Unfortunately, I built slow enough to miss out on the good weather, but one of these days I'll try to get it out to Dexter for some test flights! With floats installed, I ended up with a 19 lb. airplane, so I hope it floats, and maybe it will even fly!
Our next Club meeting will be on the 25th, and we will meet at Abby's Pizza on River Rd. I hope to see you all there!
Roger
– – –
November
Hi All,
The curtain is beginning to close on 2016! I trust it has been a good year for all of you!
We have been blessed with some nice fall weather conducive to some extra flying! I hope you have been taking advantage of it.
Personally, I have been busy trying to finish some of my "half builds", which are planes that I began long ago, and lost interest for one reason, or another. Currently, I have "re-engaged" with a Goldberg Extra 300 kit that I purchased from Don Watson, a former club member, over 20 years ago. I was pretty new to the hobby, and bought two kits from him that day. The other was the Goldberg Super Chipmunk, which I "re-kitted" long ago! It's one thing to crash an ARF, but when a guy spends the time and money to build the kit, it really is a gut punch when your pride and joy turns to splinters, but I digress…
Our last club meeting of the year is coming up, and I would like you all to come up with ideas for activities for next year, and hopefully, we can have some good discussion on how the club should proceed for the next year, and it will also give us some direction on how to budget for next year!
I truly would like to take this opportunity to thank those who have helped accomplish the list of club projects for the year, such as: Putting in the new Geotex runway, renovating the tractor shed floor, building new flight benches, parking lot "pond" removal, east end underground sprinklers, sanding the runway twice, building a new club trainer, and all the other help with the fly ins we enjoyed this year, as well as the normal field maintenance and mowing. It wouldn't have been done without the help of these great guys: Don And his tractor, Warren, Wayne  Jeff, Dave (Fenner, and Carlstrom) Casey, Doug, Al, Brad, Mickey, Frank, Jeff Gray, Chick, Mel, Pat, Oliver, Theo, Dwayne, Ken, and of course Jim Corbett! Forgive me if I forgot you.
Hope to see you at the meeting! We're buying!
Rog
– – –
December
Hi All,
The snow is falling, which is better than tree branches falling! The airplanes are safely hanging in the garage, and new creations on the building board are slowly coming to life! It's always funny to me how fast paced we think life must be, and how a little ice is the great equalizer! We have to slow down, or fall down! I would like to wish all of you a Merry Christmas! Let us remember the gift given to mankind as the savior of the world!
See you next year!
Rog
– – –
—
To President's Corner   |   To VP's Corner   |   To Secretary's Corner   |  To Treasurer's Corner   |
To Safety Officer's Corner   |  To Contest Director's Corner   |   To Forum Administrator Corner
Vice President's Corner    Eugene RC Aeronauts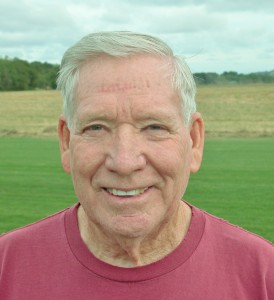 Frank Blain
Phones  41-345-7449 – 541.954.2342
—
January 2015
—
—
—
To President's Corner   |   To VP's Corner   |   To Secretary's Corner   |  To Treasurer's Corner   |
To Safety Officer's Corner   |  To Contest Director's Corner   |   To Forum Administrator Corner
—
—
—
—
—
January 2015
– – –
– – –
June
The June 28th meeting was called to order at 7:05 p.m. There were 19 memebers present. The minutes from the May meeting were read by Dave and approved. Jeff then read the Treasurer's report and it was approved.
Under Old Business, Roger reportedthat the Memorial Day Fly-In was "reasonably successful" with 24 pilots signing up. Mickey stated that it was the best-attended Memorial Day event in the 10 years that he has attended.
Feedback from the Kiwanis Club for the Memorial Day event was that the club broke even, but that the vegetarian menu was basically a bust.
It was reported that Frank, Mickey and Roger built 7 new tables, and 2 new trenches were built on the southwest end of the field for drainage.
Warren donated a kit for a new trainer, and Frank built it. Riger provided an engine for the trainer, then crash landed it, and stated that the flux capacitor failed. It is being repaired.
Jim reported that the initial testing of the above-ground sprinkler system revealed that it would cover the field during a south wind, but that with the usual north wind, coverage was poor. Jim will continue testing and report results at the next meeting.
Roger announced a plan to put quarter-inch crushed rock down on the North-South runway as a base for the Geotech covering.
Under New Business, the August 13th flying event this year will focus on bringing in warbirds. The plan is to reach out to other clubs to promote participation. Awards for the event were discussed. Sugestions included having Best-In-Show plaques for both WWI and WWII categories.
It was announced that there would be an Open Field for the 4th of July, but no big event plans.
Al announced that his Kiwanis Club will have a motorcycle show on August 21st with proceeds to go to Doernbecher Childrens Hospital.
Jeff volunteered to provide a P-51 to use with a buddy box at the event, which will be held at Domaine Meriwether Winery,
At the end of the meeting, new member John Schaad was introduced.
The meeting adjourned at 7:55 p.m.
– – –
July
For those of us who have been enjoying the sheer joy of flying our RC aircraft at the well-maintained ERCA field this summer, but aren't necessarily aware of why the field is in such good shape considering the hot weather, I just want to call attention to the hard work and long hours that Jim Corbett, among others, has put in.
Every time I go out to the field to fly (about 4 times/week) or set up for watering, Jim is there, either mowing, tweaking the pump, painting the grandstands (last week), putting down weed killer, or leveling the gravel for the Geotech field.  Some know how hard he has been working at the field, along with many others (Roger and Jeff, to name two, and I know there are more)…but I just wanted to acknowledge the hard work some of our members have put in this flying season to make the field so enjoyable for the rest of us.  I, for one, truly appreciate it, especially whenever I land my warbirds with those somewhat fragile retracts!  Thanks, Jim, and the rest of the guys who have put in such good effort to maintain and improve our flying field.
– – –
August
ERCA Minutes for the August 2016 Meeting:
The August 23rd meeting at the field was called to order by Roger at 7:00 p.m.  There were 21 members present.  The July minutes were read and approved.  Jeff read the Treasurer's Report, and indicated that the club has a month-ending balance of $6,073.07.  The report was approved.
Under Old Business, it was reported that 16 pilots registered for the Warbird Fly-In, and that many more club members participated in flying than at the Monster Fest last year.
Al reported that the Kiwanis Club cleared $96 at the Warbird event.  Feedback for the event was that it would be a good idea to start earlier to get flyers out in time to better advertise our events.
In other Old News, the new Geotech surface didn't shrink properly at the last work party, so a new work party will gather in 2 days to rework the edge of the surface to tighten it down.  Also, the new waterline is generally working well on the southeast edge of the field, but one sprinkler head needs to be replaced.  Funds were approved for Jim C. to purchase and install the new sprinkler head.
Under New Business, it was announced that in order to keep the club's Gold status, a charity donation needs to be made soon.  A motion was approved to donate $200 to the Fern Ridge Kiwanis Club.
Members were reminded of the Labor Day Fly-In.  Jeff volunteered to develop a flyer to advertise the event.  Members also agreed that the event should be free to participants.  The Kiwanis will not be available to provide food for the event.  Jeff stated that he would provide hotdogs and burgers.
The meeting was adjourned at 7:35 p.m.
– – –
September
ERCA minutes from the Sept. 27th, 2016 meeting…
The meeting was called to order at 7:15 p.m.  The Treasurer's report was read by Jeff and approved.  Mickey read the minutes from the August meeting.  They were approved.
Roger reported that the fertilizer and sand were put down on the field.
Under Old Business:
Jim thanked the watering crew for their efforts this year.  Jim listed the field improvements that have been completed this year.
Roger thanked Don Shiltz for bringing and using his tractor to load the sand for spreading on the field.
Under New Business:
The club needs to purchase a new fertilizer spreader.  A motion was made and approved to purchase a new one.  It was also announced that we need to eliminate people from parking on the Geotex runway.
Jim is looking into a cellular weather station.
Under Show and Tell, Frank Blain brought his kit built Senior Kadet.
The meeting was adjourned at 8:15.
– – –
October
ERCA Minutes For the Oct. 25th Meeting:
The meeting began at 7:10 p.m. at the River Road Abby's Pizza location.  The September meeting minutes were read by Dave and approved.  Jeff read the Treasurer's report, which was also approved.  Jeff announced that septic service at the field would be cancelled for the year.
Under Old Business…
Jim announced that yellow rope has been placed around the Geotex runway to prevent anyone from accidentally parking on the surface.  He also mentioned that the sheep fence situated at the south end of the Geotex runway has been taken down.
In other Old Business, it was announced that the French drain appears to be working well; that no action has been taken yet on a new fertilizer spreader and probably won't be until spring; and that we are in the "still checking" mode on a cellular weather station.
Under New Business:
Officer Nominations – all current ERCA officers, with the exception of the safety officer, were re-nominated.  Dwayne G. was nominated as Safety Officer.  All nominated officers were unanimously approved.
It was announced that indoor flying at Willamalane will start on November 2nd.
There was a discussion about making the flying field location easier to identify on the ERCA website by adding addresses and making the location directions more prominent on the website.
The meeting was adjourned at 7:36 p.m.
– – –
November
ERCA Minutes for the Nov. 22, 2016 Meeting:
The meeting began at 7:15 p.m. at the River Rd. Abby's Pizza location.  The October minutes were read and approved, and the Treasurer's report was also read and approved.
Five-year Leader Club patches were handed out to all in attendance.
Under Old Business…
-Indoor flying started at Willamalane as of October 12th.  Admission is $3.
-It was announced that the ERCA address has been repositioned on our website.
-Sprinklers have been set aside and tied up for the winter, and the water hose has also been disconnected until next spring.
Under New Business…
-Club members were reminded not to drive onto the field during the winter – the ground is too wet.
-President Roger elicited member discussion about event planning for next year.  Items discussed included how many events to have, and at what level.  It was discussed to hold 1 or 2 big events to draw participants from outside the state, as well as more informal, local-participant events.
-Brad and Casey said they are willing to do the planning for a Monster Fest event, but would need the help of several volunteers.
-It was proposed that Don Schultz be given a year's free membership for his willingness to loan his tractor (and his labor) for sanding the field this fall.  The motion to approve passed unanimously.
The meeting adjourned at 7:50 p.m.  Next meeting will be held in January.
– – –
– – –
—
To President's Corner   |   To VP's Corner   |   To Secretary's Corner   |  To Treasurer's Corner   |
To Safety Officer's Corner   |  To Contest Director's Corner   |   To Forum Administrator Corner
—
—
—
Treasurers Corner          Eugene RC Aeronauts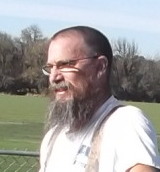 Jeff Lutz
.Mailing address: Eugene R/C Aeronauts • P.O. Box 26344, Eugene OR 97402
Email address:   jefflutz@q.com
—
—
January
Happy New Year.
It's time once again to renew your club dues If you haven't already done so. You can send a check to Eugene RC Aeronauts, PO Box 26344, Eugene, Ore. 97402. Or better yet come to the next meeting at Abby's Pizza River Rd. and pay in person that way you save the stamp and get to B.S. with fellow members. Hopefully the weather will treat us to and early spring and we can all be flying in a couple of months. Hope to see you all at the next meeting on January 19th at 7:00 p.m.
Jeff Lutz , Treasure
—
February
Well here we are halfway thru February already and only 31 members have paid their dues. This months meeting the club pays for the pizza so come to the meeting, pay your dues, eat some pizza and B.S. with your fellow members. The club rules state after this meeting any member with dues unpaid will incur an additional $10.00 fee on top of their regular dues. Also don't forget to sign up for the UAS registration. I will be at the meeting to collect dues and pass out the club I.D. cards to those that wish to pay their dues. See you at the meeting.
Treasurer, ERCA
Jeff Lutz
—
March
Well it's March already and I am looking forward to some decent flying weather soon…. Fingers crossed.  I did have a chance to fly last month and the field was in pretty decent shape after a few days of dry weather. Thanks to Jim, Al and others that had the grass cut it was a very fun day. I would like to say thanks to the volunteers who cut the grass and maintain the field. They help make our take offs and landings a little smoother. There were several members that paid dues at last months club meeting and I believe the number of members who have paid 2016 dues is in the 40 plus total now. If you haven't paid your dues yet come to the meeting and pay them to avoid going on the inactive roster. See you at the meeting Tuesday 3/22/16 7P.M.
Sincerely, Jeff Lutz
—
April
We have 1 returning member Rod Madison and 1 new member Richard Wright that have joined the club in the last month. If you see them at the flying field please introduce yourself and make them feel welcome. I have flown with both of them and they are good pilots. This brings the club membership up to 56 paid members. Please remember if you have not paid your dues at this point your flying privileges are suspended until you take care of the yearly dues. Email me at jefflutz@q.com for the proper amount to send to the P.O. Box . Or you can come to Abby's River Rd. on April 26 and take care of the dues while attending one of the club meetings. I would like to see the members make a better effort to pay their dues on time next year as it makes more work for the treasurer if the dues just trickle in over a period of months. Remember your officers are volunteers so lets make the load as light as possible on them.
Until next month Happy Landings,
Jeff Lutz Treasurer
– – –
May
For those that have not been to the field lately quite a bit of work has been going on. The field has been sanded to promote better drainage, work on the geotex runway area has been going on, a new pump has been added to the well and 7 new tables have been built and placed at the field. Thanks go out to Mickey, Frank and Roger for their work on the tables and all who helped with the field maintenance. The club treasury account stands at $10,191.55 at the time of this report but will be hit with the costs of the field maintenance in the near future. The membership stands at 56 paid members as of this report. See you all at the next meeting.
Sincerely.
Jeff Lutz, Treasurer
– – –
Jun
Balance as of 5/23/16 was $9436.33.
Expenses for June:
Field Expenses – $572.74
New Field Tables – $937.42
Gift Certificates for Memorial Day Fun Fly – $187.50
Portable Toilet Pump Fee – $60.75
Income for June:
Proceeds from swap meet $900.00. Thanx to Roger for attending and selling planes and parts donated by CHUCK JENKINS.
Pilot fees from the Memorial Day fun fly was $52.50 after we paid for gift cards.
Make sure you come to the June meeting at the field, we will be BBQ'ing burgers and hot dogs. I will be bringing some really good ranch style beans. Please bring a dish to share with your fellow members. See you at the field.
Treasurer, Jeff Lutz
– – –
July
Balance as of June 27th is $8,817.92
Checks Written for:
Field Expenses: $370.21
Fertilizer and ditch witch rental: $174.00
Gravel for geotex runway: $414.40
BBQ supplies for June Meeting: $69.65
Parts for club trainer: $100.00
Above all sanitation: $60.75
Deposits:
BBQ donations: $86.00
New member fees: $65.00
Balance as of July 18th is $7,779.91
Don't forget this months meeting is at the field so bring a side dish and join the rest of us for some barbecued hamburgers and hot dogs. I will bring my ranch beans again this month so if you haven't tried them be sure to make it to the meeting. The field is in great shape and Jim and others have the new geotex runway almost ready for fabric.
Sincerely Jeff Lutz
P.S. It would be great if more people would bring something for the pot luck BBQ at the meetings. For example….fruit plate, cookies, salads.
– – –
August
Report for August 2016
Balance as of July meeting $7779.91
Checks written for: BBQ supplies $28.03
Jim Corbett field expenses $2,043.72
Tri County fire ext. check up $30.00
Above all sanitation $65.00
Office supplies $25.98
Mickey Cohen pit table supplies $45.86
Roger Dahl trencher rental $74.00
Total debits $2312.00
Income: Sold donated plane parts $40.00
Warbird fun fly pilot fees $160.00
Raffle ticket sales from fun fly $245.00
New member fees $125.00
Total credits $570.00
Balance as of 8/23/16 $6073.07
– – –
September
Report for September 2016
Balance as of August Meeting $6073.07
Checks written for:
Club charitable donation to Fern Ridge Kiwanis $200.00
BBQ supplies for meeting $27.29
BBQ supplies for Labor day fun fly $57.14
Above All sanitation outhouse service $60.75
Roger Dahl gift certificates for Labor Day Fun Fly $75.00
Roger Dahl fertilizer for field $70.00
Total Debits: $490.18
Income for month of September:
BBQ donations from August meeting $55.00
Member fees $65.00
BBQ donations from Labor day fun fly $115.00
Donations for planes donated to club at War Bird fun fly $735.00
Total Credits: $970.00
Balance as of 9/19/2016 $6552.03
See you at the meeting Tuesday 9/27/16 Abby's River Rd.
– – –
October
Report for October 2016
Balance as of September meeting  $6,552.03
Checks written for: Field expenses: $224.52
Above All Sanitation: $60.75
Linksky Value Host Inc.: $119.40
Field sand: $242.00
Total expenses for October: $646.67
Income for month of October: Member dues: $55.00
Total income for October: $55.00
Balance as of October 20, 2016:  $5,905.36
– – –
November
Report for November 2016
Balance as of October 20, 2016    $5,905.36
Checks written for: Field Maintenance:  $37.58
Above all sanitation:  $60.75
Total expenses for November:  $98.33
Income for November:  Membership dues:  $201.00
Total income for November: $201.00
Balance as of November 16, 2016:  $6008.03
The club buys the pizza this month so come to this meeting if you only make 1 meeting a year. Also the club has been a leader club for 5 years and I have a patch for everyone so you can pick that up at the meeting. It's about time to pay dues again and thank you to those of you who have already paid. I will keep a list of paid members and include it in my monthly report.
ERCA 2017 paid members: Aaron Bailey, John Farkas, Warren Edwards, Ken Chickasawye
– – –
December
Treasurers report December 2016
Balance as of November 22, 2016: $6008.03
Checks written for:     Abby's Pizza November Meeting: $143.15
Income for December:    Member dues: $525.00
Donations: $70.00
Total Income for December: $595.00
Balance as of December 19, 2016: $6459.88
I hope everyone has a Merry Christmas and a Happy New Year. See you all at the January meeting.
– – –
---
To President's Corner   |   To VP's Corner   |   To Secretary's Corner   |  To Treasurer's Corner   |
To Safety Officer's Corner   |  To Contest Director's Corner   |   To Forum Administrator Corner
—
To President's Corner   |   To VP's Corner   |   To Secretary's Corner   |  To Treasurer's Corner   |
To Safety Officer's Corner   |  To Contest Director's Corner   |   To Forum Administrator Corner
—
—
—
—
To President's Corner   |   To VP's Corner   |   To Secretary's Corner   |  To Treasurer's Corner   |
To Safety Officer's Corner   |  To Contest Director's Corner   |   To Forum Administrator Corner
—
—
—
—
To President's Corner   |   To VP's Corner   |   To Secretary's Corner   |  To Treasurer's Corner   |
To Safety Officer's Corner   |  To Contest Director's Corner   |   To Forum Administrator Corner
 —
Officers Corner Archive
Officers Corner 2013   Officers Corner 2014    Officers Corner 2015