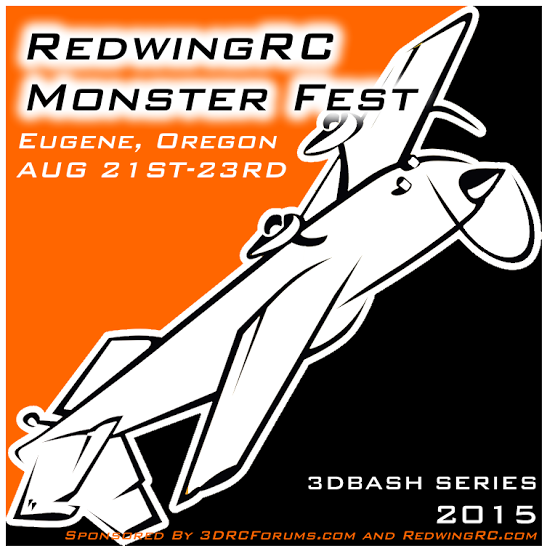 The Eugene Oregon Monster Fest 2015 – August 21st through the 23rd!
Details:
The Monster Fest has been picking up speed year after year and last year was no exception with 50+ pilots and over 1100 spectators! We are in discussion with a couple ARF manufacturers for the coveted Title Sponsor spot and should be able to announce in the next few weeks! Look for more info here as get with hotels and additional sponsors!
Sponsors:
Title Sponsor:
RedwingRC
Gold Sponsors:
Servo City
Dinogy Lipos
Tail Dragger RC
Twisted Hobbies
Many more to come!
Dorman Construction – Monster Fest  Sponsor
Les Schwab – Monster Fest Sponsor!
Location:
ERCA Flying Field Is at: 92560 Alvadore Rd Junction City, OR 97448
GPS Lat 44°10'44.90″N Lon 123°15'53.87″W
Some pictures from last year:
Links:
Youtube videos from last year: