Officers Corner 2022
ERCA Officers 2022
President                Roger Dahl           541-579-5959    roger@artistry-in-motion.com
Vice President:     Al Barrington         (541) 935-4960  albarrington@msn.com
Secretary/Treasurer              Jeff Lutz                    541-689-3567 – jefflutz@q.com
Safety Officer     Mike Burgess        541-998-1839 – mikeshanb@hotmail.com
To President's Corner   |   To VP's Corner   |   To Secretary's Corner   |  To Treasurer's Corner   |
To Safety Officer's Corner   |  To Contest Director's Corner   |
President's Corner           Eugene RC Aeronauts

"Each week thousands of people fly an airplane without ever leaving the ground.
The Eugene RC Aeronauts welcome you to the incredible sport of remote control aviation."
Roger Dahl   roger@artistry-in-motion.com
– – –
January
– – –
February
Hey All,
Happy New Year to all of you, and I trust this finds you happy and healthy!
We will kick off the year with our February meeting.
The club will provide pizza and soft drinks prior to our meeting on Tuesday, the 15th of Feb. so bring your
appetite!
We will shoot for hot pizza at 6:30pm, with the meeting at 7:00pm.
If you have a project that you would like to show us, be sure to bring it!
See you then,
Roger
– – –
March
Hey All,
I made my way outside today, and as I mowed the lawn; I saw my shadow pushing the mower forward. Could it mean something? I believe it means to set your clock ahead an hour on Saturday night, March 12 before going to bed! 😁
I'm looking forward to a good flying season this year! With the TV channels changing from the covid station to the war station, virtually overnight, our world continues to auger in an out-of-control spin, and we need to take advantage of the things that bring an amount of normalcy to our lives. Building and flying model airplanes has been something I have done since I was a boy, and it is a good source of solace in a crazy world!
Our club meeting will be Tuesday evening, March 15, 7:00 pm at Abbys Pizza. Hope to see you all there!
Rog
– – –
April
– – –
May
– – –
June
– – –
July
– – –
August
– – –
September
– – –
October
– – –
November
– – –
December
– – –
—
To President's Corner   |   To VP's Corner   |   To Secretary's Corner   |  To Treasurer's Corner   |
To Safety Officer's Corner   |  To Contest Director's Corner   |   To Forum Administrator Corner
Vice President's Corner    Eugene RC Aeronauts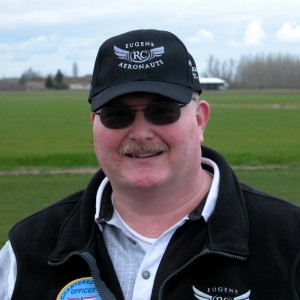 Al Barrington (541) 935-4960 albarrington@msn.com
Phones
—
April
2-18 Meeting Minutes
We set the next meeting for the usual 3rd Tuesday, March 15th, 7pm at the River Road Abby's Pizza. I'll have the next Aerogram ready a week before that.
Guy's reported they have been getting out to fly between weather events, bird hunts and dog training.
Gerald Johnston brought his custom build project in progress he calls The Gusto. Sorry I didn't get a photo of it. It didn't have it's clothes on and I'm not that kind of photographer.
No reports of field issues except a question about where the spare propane tank went. Ricky Bobby couldn't find it to run the shack heater.
Even though we did our load of road gravel per our contract with Mike, we talked about getting more gravel to fill holes in the road. Some of us are not PHDs. I gave my grader away when I moved off the hill. I do have visiting rights though.
We discussed dates for our four events starting with Memorial day May 30th. War bird fly in will be on Monday July 4th. MonsterFest will be Aug 12-14, same as the Scandinavian Festival. Then Labor Day, Sep 5th to wrap it up.
Of course the pizza and fellowship was good as always.
Hope to see you at the next one or at the field.
Happy landings.
Coming Events:
Memorial Day Fun Fly – Monday, May 30th.
War bird fly in will be on Monday July 4th.
MonsterFest will be Aug 12-14, same as theScandinavian Festival.
Then Labor Day, Sep 5th to wrap up the Summer.
---
—
May
—
—
To President's Corner   |   To VP's Corner   |   To Secretary's Corner   |  To Treasurer's Corner   |
To Safety Officer's Corner   |  To Contest Director's Corner   |   To Forum Administrator Corner
—
—
—
Secretary/Treasurers Corner

Eugene RC Aeronauts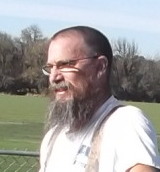 Jeff Lutz
.Mailing address: Eugene R/C Aeronauts • P.O. Box 26344, Eugene OR 97402
Email address:   jefflutz@q.com
—
January 2020
No December Meeting
No January meeting
– – –
February
– – –
March
– – –
April
– – –
May
– – –
June
– – –
July
– – –
August
– – –
September
– – –
October
– – –
November
– – –
– – –
—
To President's Corner   |   To VP's Corner   |   To Secretary's Corner   |  To Treasurer's Corner   |
To Safety Officer's Corner   |  To Contest Director's Corner   |   To Forum Administrator Corner
—
—
—
Treasurers Corner          Eugene RC Aeronauts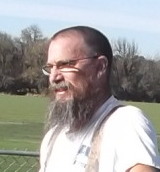 Jeff Lutz
.Mailing address: Eugene R/C Aeronauts • P.O. Box 26344, Eugene OR 97402
Email address:   jefflutz@q.com
—
January
—
February
—
March
Treasurers Report March 2022
Beginning balance: $5,725.05
March expenses:
Pizza for February Meeting: $171.20
US Bank paper statement fee: $5.00
AMA charter: $120.00
Total Expenses: $296.20
March Income:
Member Dues: $680.00
Total Income: $680.00
Balance as of 2/6/22: $6,108.85
41 Memebers as of 3-8-22
—
April
– – –
May
– – –
June
– – –
July
– – –
August
– – –
September
– – –
October
– – –
November
– – –
December
– – –
---
To President's Corner   |   To VP's Corner   |   To Secretary's Corner   |  To Treasurer's Corner   |
To Safety Officer's Corner   |  To Contest Director's Corner   |   To Forum Administrator Corner
– – –
March
– – –
May
– – –
June
– – –
July
– – –
August
– – –
– – –
– – –
To President's Corner   |   To VP's Corner   |   To Secretary's Corner   |  To Treasurer's Corner   |
To Safety Officer's Corner   |  To Contest Director's Corner   |   To Forum Administrator Corner
—
—
—
To President's Corner   |   To VP's Corner   |   To Secretary's Corner   |  To Treasurer's Corner   |
To Safety Officer's Corner   |  To Contest Director's Corner   |   To Forum Administrator Corner
—
—
—
To President's Corner   |   To VP's Corner   |   To Secretary's Corner   |  To Treasurer's Corner   |
To Safety Officer's Corner   |  To Contest Director's Corner   |   To Forum Administrator Corner
 —
Officers Corner Archive
Officers Corner 2013   Officers Corner 2014    Officers Corner 2015   Officers Corner 2016  
Officers Corner 2017   Officers Corner 2018    Officers Corner 2019    Officers Corner 2020